The VagrantBox list from Oracle
Unitl now, Oracle have provide the vagrantbox in the following link in Github.
Oracle Vagrant Boxes - GitHub Repository
There are including DockerEngine, Kubernetes, OracleDatabase, OracleLinux.
A vagrant box that provisions Oracle software automatically, using Vagrant, an Oracle Linux box and a shell script.

We can study the automation scripts from this.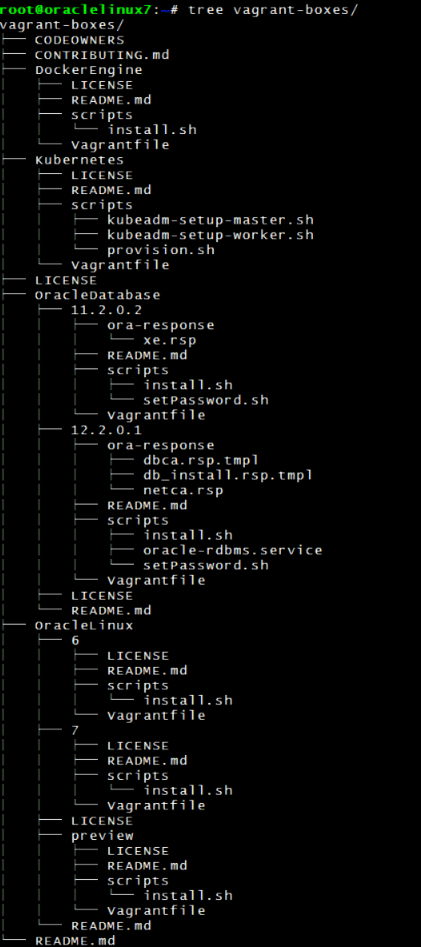 Regarding the author, we can referent his blog in the following link.
Have a good day! 2018/03 via LinHong